Re-planting Julian Abele Park: Saturday March 25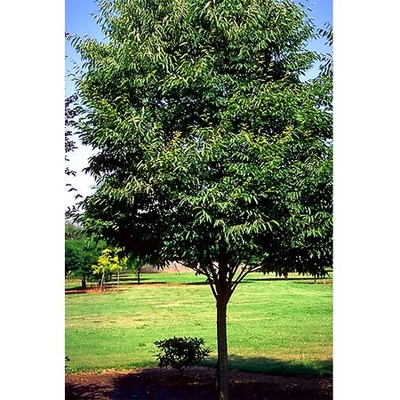 Thanks to generous contributions of several of our members, the Friends of Julian Abele Park invite you to a "Re-Planting Julian Abele Park" event, Saturday March 25, 2017.
We will be restoring the East Bed towards Montrose Street to its original design and shrubs (currently it has no plantings)….AND we will be adding two new trees along the eastern perimeter. All of this will require some heavy digging and mulching. If you can give us some time between 9 AM and 1 PM that day, we would be very grateful.
Here's some stats on our new trees:
GREEN VASE ZELKOVA
Superb landscape versatility, along with pH adaptability, and wind and drought tolerance are traits Green Vase Zelkova enjoys to make it a solid performer across a broad tract of the United States. This vigorous, vase-shaped, graceful tree with upright arching branches reaches 60 to 70 feet in height and 40 to 50 feet in width. Ovate to oblong-ovate dark green foliage turns bronze-red in the fall.
Height:
60-70 Feet
Spread:
40-50 Feet
Hardiness Zone:
USDA Z5 – Cold Hardy to -10 to -20(F)
Sun Exposure:
Sun
Key Features
Drought Tolerant
Wind Tolerant