May 2nd Friends Meeting & May 13th "Love Your Park"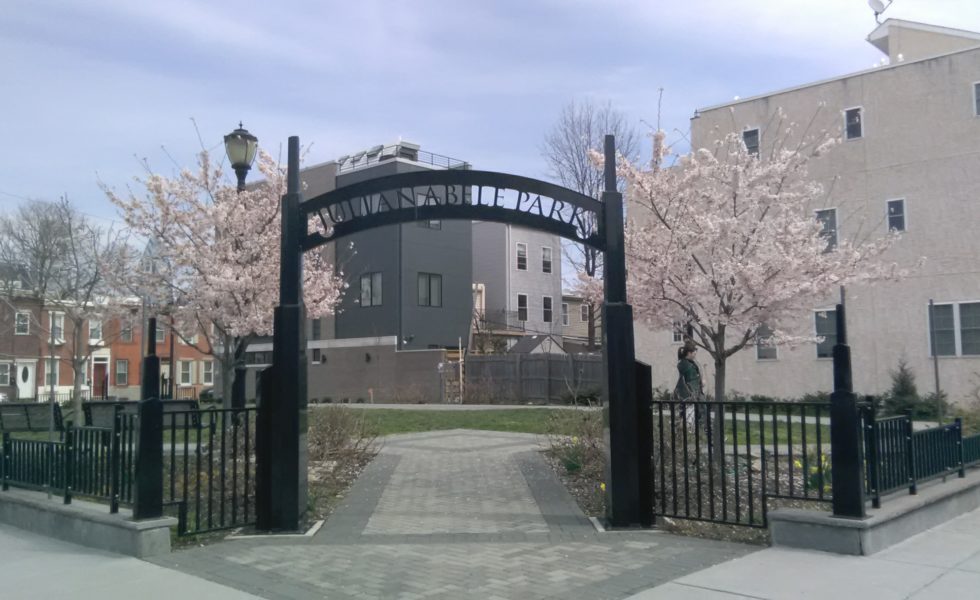 The Friends of Julian Abele Park will be holding their next monthly meeting on Tuesday, May 2nd, at 7 PM at Julian Abele Park (weather permitting!). Now that it's getting warmer, and it's light, later, we will be shifting meetings to the Park, through September 2017.
Our volunteers did a great job in our re-planting day in March and the trees we put in are leafing nicely. Thanks to everyone- and thanks to our November "Love Your Park" volunteers, too- all of the daffodils, tulips, and crocuses came from that work day.
On our agenda in May: updates to grant requests, permitting for park events and of course our Summer Music Series. If you don't know about it, here are the dates (all Fridays) and perfomers:
June 9 – Darien Fripps (DJ, Dance Party for Kids & Adults)
June 23 – Chris Funari from ArtOfficial (DJ, Funk Band)
July 14 – Dug Gillin (singer-songwriter)
July 28 – Alex & The Kaleidoscope (interactive kids? show)
August 11 – Jay Epstein w/ Arnie Krakowsky (jazz)
August 25 – Gretchen Elise (neo-soul, R&B)
Sept 8 – Open for now
May 13th is "Love Your Park", from 10 AM to Noon; we have a lot of compost to move and lots of weeds to pull, so come over and help us spruce up the park for Summer.
Hope to see you soon!