Growing Success: Love Your Park Fall 2017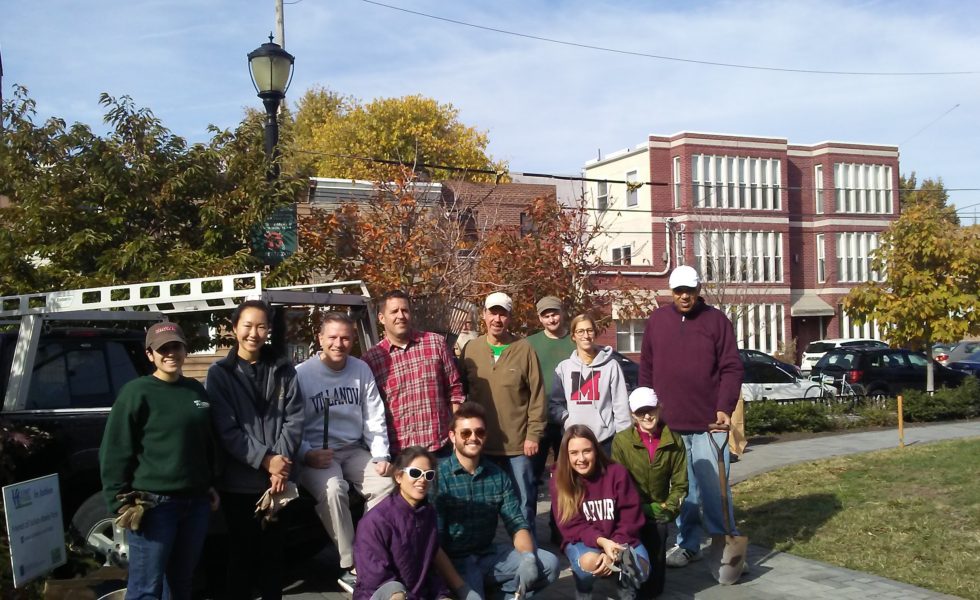 Love Your Park Saturday 11.04.2017 was a great success!
Thank you to all of our volunteers for donating your time, energy, and enthusiasm on our work day. We got rid of lots of weeds and organic materials (we'll see that back again in the form of compost in May 2018).
In addition, we worked on the lawn, re-seeding it and aerating it. Finally, dozens and dozens of crocus and daffodil bulbs were planted for blooming in Spring 2018.