Friends of Julian Abele Park: Events Tues 6/2 & Fri 6/9 2017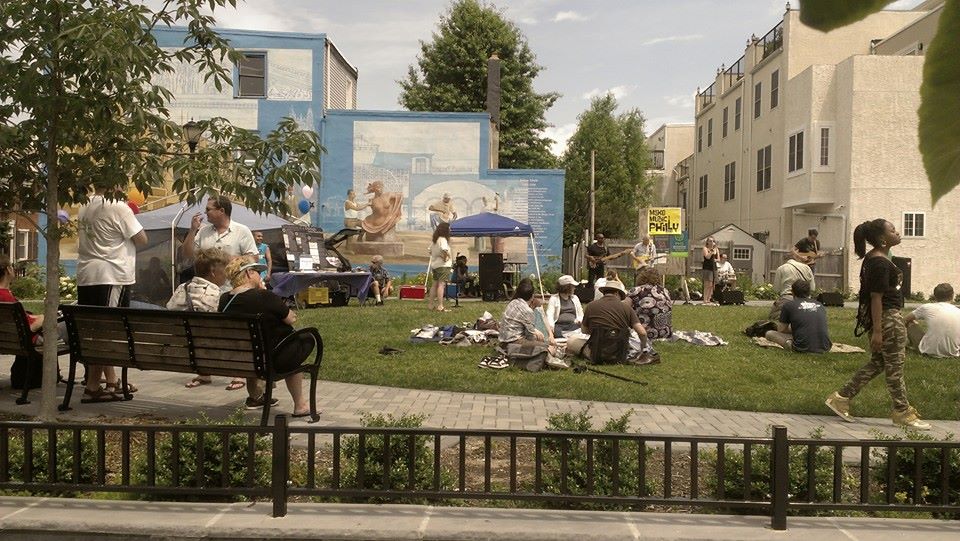 Tuesday June 6 2017, 7 PM- Friends of Julian Abele Park
We'll be meeting at the park. Join us as we discuss progress on our planning and programming.
Don't forget our "Music and Mist" series begins THIS FRIDAY June 9 from 6:15- 8:00 PM….
Philly's own DJ Mighty Flipside (Darien Fripps) will host "Let's Rock Recess", a DJ Dance Party for kids of all ages. "Let's Rock Recess" is focused on getting kids healthier by making them more active, through fun activities and dancing.
We'll also have food & drinks from Los Camaradas and ice cream fromBright Yellow Creamery!
See you at the park!